Status Global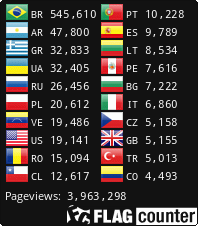 "
News
---
Custons: Quest of craft of Boss Jewels
April 30, 2019
Quest 1: Astrid, the Epic Jewels Master
Here, there are two other servers, you can create your own boss role by quest (not even a little easier to comb the magic of all those efforts and valid! (eg: Baium Ring, Queen Ring, Zaken Earring, Antharas Earring, Valakas Necklace, etc.) with our Master Astrid you can have them, you can fly, it only depends on you having a lot of time and dedication can be your ephicas hunt as pieces of clothing stores in classic hair map shows and bring them to this magnificent jeweler unite them all to you you!
You mobs that drop as parts of their jewelry are:
Item: Wind Crystal of Antharas
Monster: Karik (70%) / Bloody Lord (90%)
Loc: Dragon Cave Core
Item: Thunder Crystal of Baium
Monster: Guardian Archangel(60%) / Seal Archangel(70%)
Loc: Tower of Insolence
Item: Earth Crystal of Queen Ant
Monster: Noble Ant Leader(90%) / Ant Warrior Captain(50%)
Loc: Ant Nest
Item: Sea Crystal of Zaken
Monster: Kaim Vanul (25%) / Vale Master(25%)
Pirate Zombie Captain(35%) / Sairon(90%)
Loc: Devil's Isle
Item: Fire Crystal of Valakas
Monster: Magma Drake(60%) / Blazing Ifrit(70%)
Loc: Forge of the Gods
Master Astrid also provides teleportation near the hunting grounds, but it is not free, she needs 10 pieces of fragments of nature that can be dropped from the monsters below to create the teleport stone called: Crystal of Nature.
Item: Fragment Crystal of Nature
Dicor(30%) [LV40+] / Forest Runner(30%) [LV50+]
Localization: Cruma Tower / Enchanted Valley
Hot Springs Flava(10%) / Hot Spr. Nep.(10%) [LV68+]
Localization: Hot Springs (Goddard Territory)

Item: Crystal of Nature
You can crafta it with 10 Crystal Fragment of Nature
or buy ready for just 1 Hype Coin

---
See more
L2 Hype Start Event!
Event 1: 1st Month Calendar of L2Hype! (For the entire month of May / 2019, all characters that are logged in at 10:00 PM received the calendar day item) (No mês inteir...
OPENING: 03.05.2019
DAY 03.05.2019 is the big day! Put your deserter to play because 20:00hs new world day and you can not stay out of it! #callfriends #bestl2server # l2hype.com
View all