Status Global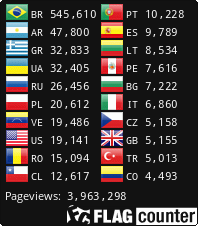 "
News
---
L2 Hype Start Event!
April 13, 2019
Event 1: 1st Month Calendar of L2Hype!
(For the entire month of May / 2019, all characters that are logged in at 10:00 PM received the calendar day item)
(No mês inteiro de maio/2019, todos os personagens que estiverem logados as 22hs receberam o item do dia do calendário)
Event 2: L2Hype 1st week draws!
(Draw taken 24 hours [midnight] of each day of the first week, all characters entered are automatically competing)
Will be 8 days of draws:
Sábado - 1 Wizard Hat

Domingo - 1 Pirate Hat

Segunda-feira - 20 Hype Coins

Terça-feira - 20 Hype Coins

Quarta-feira - 20 Hype Coins

Quinta-feira - 20 Hype Coins

Sexta-feira - 1 Jester Hat

Sábado - 1 Feathered Hat
Event 3: Buffs Scrolls for pre-registered on the server!
(All accounts that have been registered until this weekend have won scrolls of buffs: speed and atk. Speed)



Speed
Atack Speed
---
See more
Custons: Quest of craft of Boss Jewels
Quest 1: Astrid, the Epic Jewels Master Here, there are two other servers, you can create your own boss role by quest (not even a little easier to comb the magic of all th...
OPENING: 03.05.2019
DAY 03.05.2019 is the big day! Put your deserter to play because 20:00hs new world day and you can not stay out of it! #callfriends #bestl2server # l2hype.com
View all