Status Global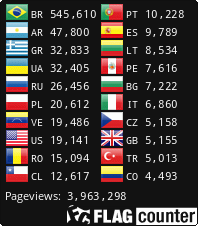 "
Informations
L2 Hype - Lineage 2
Interlude
.
EXP / SP: x15

Adena: x10
SealStone: x5
Drop: x3
Spoil: x2
Boss Drop: x2
Time of Server, Site and Forum - GMT -3
Buffs: 20 M, Dances and Songs: 5 M
Max Buffs Slots - 24
Max Dances and Songs Slots - 12
Geodata and Pathnodes - Yes
Off-line Shop mode - Yes
Auto Learn Skills - Yes
Auto Learn Loot - Yes
Auto Learn Raid & Grand Boss Loot - No
Max Clients per PC: 3(or 5 if the server not get full)
7Sings starts in 2 weeks
Olly After 5 Nobles
Anti-Bot System (Gameguard)
Active bot Hunter(IP BAN)
---
Enchants
Safe Enchant - +3
Max Enchant - +20
MultiColored Glow
Normal Scroll chance - 66%
Blessed Scroll chance - 66% and no crystalization
---
Modifications
The Hype15x server is practically all retail, here you and your friends will be able to enjoy the best of lineage2, the only thing L2Hype brought to this wonderful world was a little more balance and fairness. An example are our special quests. One is with Master Jeweler Astrid in Giran Town, where she enables through quest quests that any player acquires an epic jewels and no longer only kings and bourgeois (the epic jewels still dropping in the bosses like retail). We also have the balance of the for example: Blade Dancer, Sword Singer, Warlord, Shillien Elder, Dwarves, etc. (more details will be posted on the forum). We will also have improved rewards and changes in game fishing, multiple events and more! It will surely be an experience / adventure unheard of for everyone!
&nbsp&nbsp&nbsp&nbsp&nbsp&nbsp
Customização1: Quest de craft de Jóias Épicas
&nbsp&nbsp&nbsp&nbsp&nbsp&nbsp
Custamização2: Quest de Pesca e Balanceamento
---
Quer saber mais sobre o game e o servidor?
&nbsp&nbsp&nbsp&nbsp&nbsp&nbsp
Video sobre o Jogo em si e algumas caracteristicas do L2 Hype
&nbsp&nbsp&nbsp&nbsp&nbsp&nbsp
Video tutorial sobre a nova modalidade de pescaria do L2 Hype
---
Lineage 2 Database
Quer saber mais sobre Lineage2 ?
Segue o link de um dos melhores banco de dados de Lineage2 da atualidade:
---
Lineage 2 Classes
É novo no jogo e não sabe que raça/classe criar ? Escolha uma da lista abaixo:



1-HUMAN

2-ELF

3-DARK ELF

4-ORC

5- DWARVEN